Final Cutz
WEIGHT MANAGEMENT
Regular price

Sale price

$34.95
Infinite Labs Final Cutz Weight Management
Final Cutz has been designed to support the fat burning process while assisting with your focus, concentration and overall sense of clarity. The addition of Acetyl-L-Carnitine makes it possible for lipids to be more effectively transported into the cells to be used as an energy source. Additionally, the Lipid Oxidation Complex has been designed to assist in controlling the appetite, while supporting the metabolism. Combining Final Cutz with a healthy diet and training regimen may support your energy levels and help you achieve your weight loss goals.*
WEIGHT LOSS & FAT BURNING*
LEAN MASS DEVELOPMENT*
IMPROVES OVER ALL ENERGY LEVEL*
Powerful Fat Burner

Final Cutz potent formula contains a blend of ingredients that have been clinically shown to promote fat loss, including Acetyl L-Carnitine, green tea extract, caffeine etc . Final Cutz is designed to increase thermogenesis, which means it helps your body burn more calories even at rest. And because it comes in convenient capsules, it's easy to take with you on the go. If you're ready to take your weight loss journey to the next level, give Final Cutz a try.
MOBILIZING FAT STORES TO BE USED AS ENERGY

Combining Final Cutz with a healthy diet and training regimen may support your energy levels and help you achieve your weight loss goals.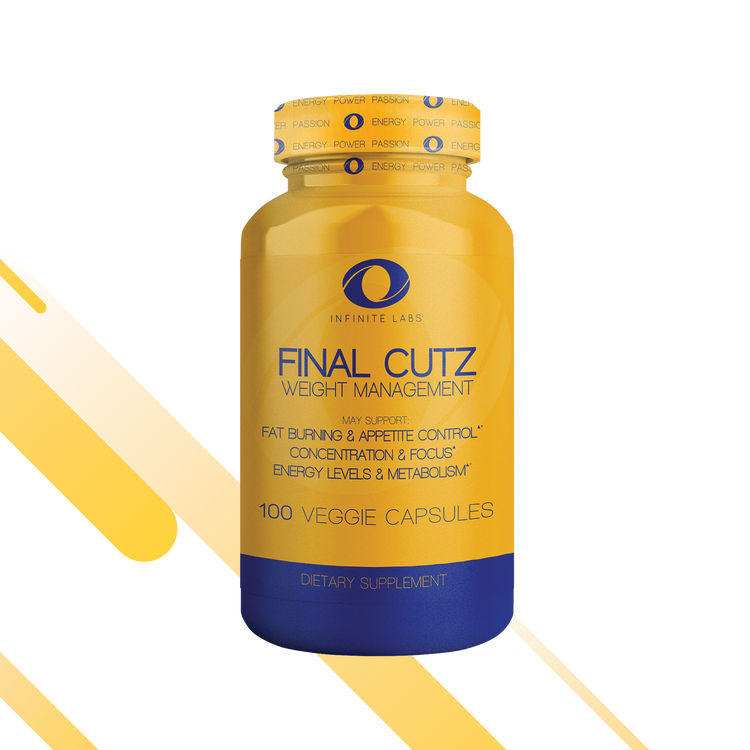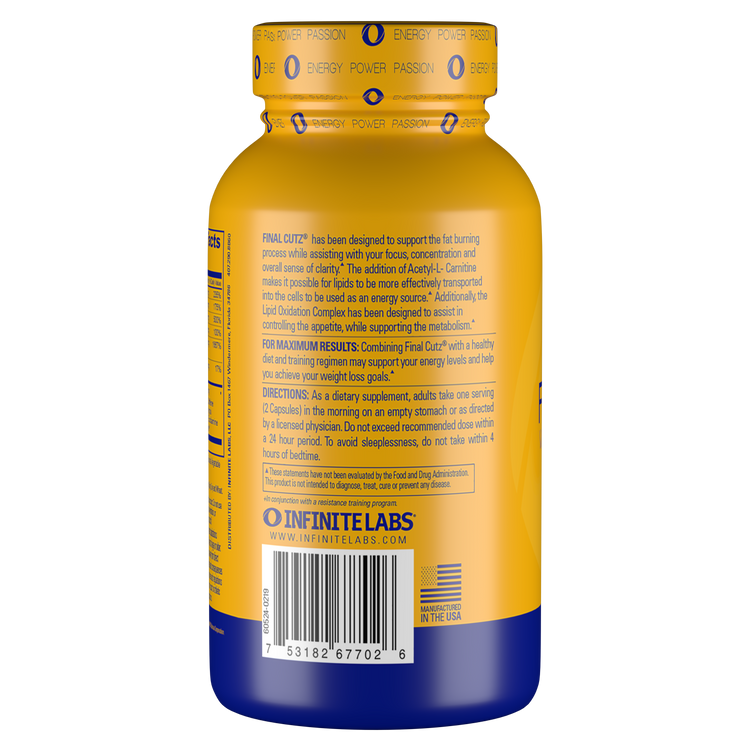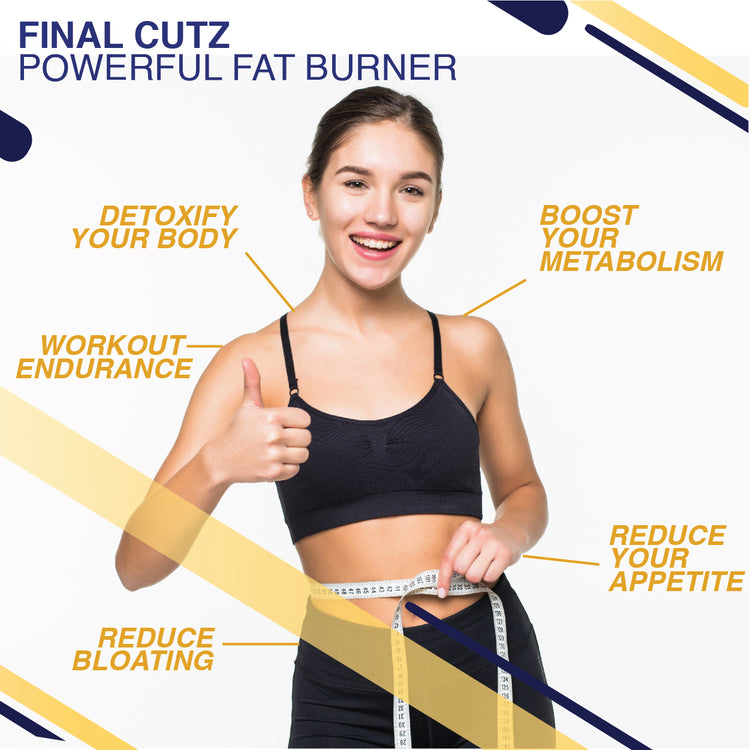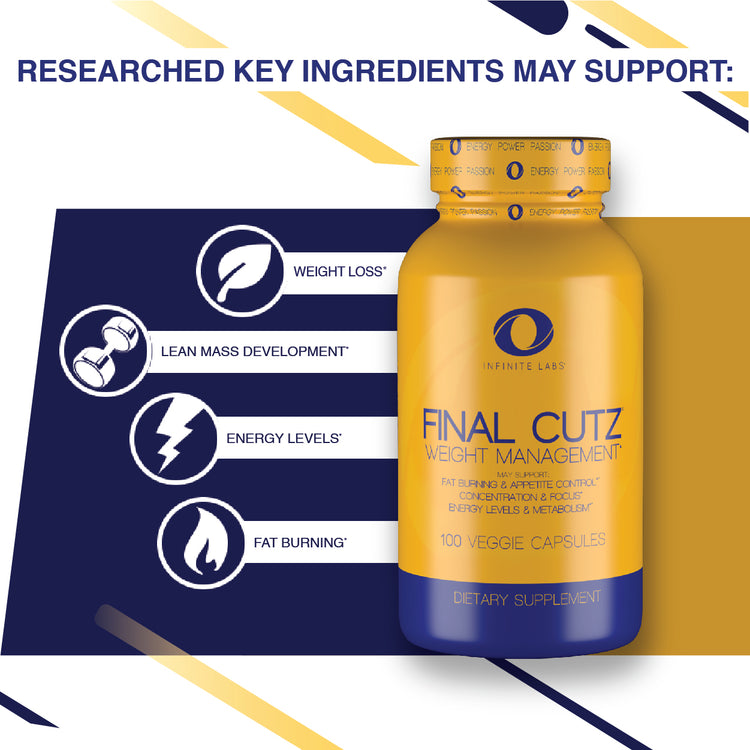 KEY INGREDIENTS
ACETYL-L-CARNITINE

Final Cutz contains acetyl-L-carnitine (ALCAR) is an acetylated form of L-carnitine that may assist in cardiovascular function, energy metabolism and weight management.*

GREEN TEA EXTRACT

Green Tea Extract is a plant-derived component that has been suggested to play a role in weight management by supporting thermogenesis, lipid oxidation and metabolic rate.*

CAFFEINE ANHYDROUS

Caffeine supports alertness, overall wakefulness and cognitive performance. Additionally, caffeine supports performance in the gym and during athletic events. Caffeine also assists fat mobilization and metabolic processes1, 2 and can also act as a mild diuretic.*

Liquid error (sections/Ingredients line 51): invalid url input

CITRUS AURANTIUM

(Also known as Synephrine; Bitter Orange)
Citrus Aurantium exists in many citrus fruits but at levels that would not have
a significant impact on humans. As a supplement, it is known to support the
body's metabolic rate. Several studies have confirmed the metabolic effects of
synephrine that are useful for bodybuilders such as: supporting thermogenesis
and fat burning, assisting energy metabolism and supporting overall athletic
performance.*
Breaks Down Unwanted Fats
Looking to lose a few pounds? Final Cutz DIETARY supplement can help. This scientific formula helps to break down unwanted fats and flush them out of your system, so you can slim down and feel great. Made with ingredients like green tea, synepherine and irvingia gabonensis extract etc, Final Cutz is safe and gentle on your stomach. Give Final Cutz a try today and see the results for yourself.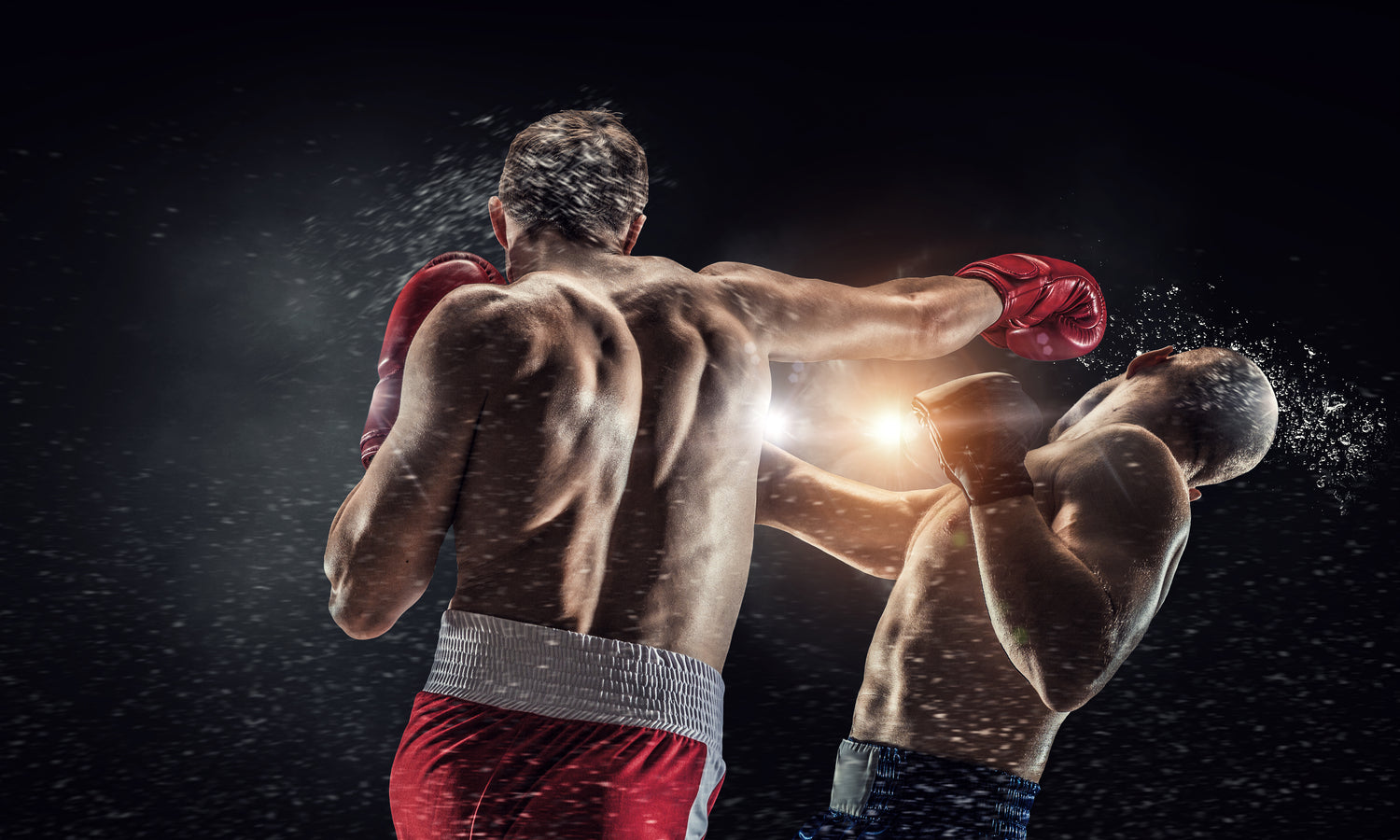 Increases your energy expenditure
The Final Cutz is a great way to make sure you're getting the most out of your workout. This formula increases your energy expenditure, allowing you to burn more calories and achieve your weight loss goals. Final Cutz help to improve mental focus and vigilance, keeping you on track throughout your workout. With regular use, this supplement can help you see better results from your fitness sessions.
FREQUENTLY ASKED QUESTIONS
1. What is Final Cutz?

Final Cutz is a dietary supplement that helps you lose weight and get in shape. It contains ingredients that help burn fat, suppress appetite and increase energy levels.
2. How does it work?

Final Cutz works by helping your body burn more fat, suppress your appetite and increase your energy levels. The ingredients in Final Cutz help to boost your metabolism and reduce your food cravings.
3. What are the benefits of taking Final Cutz?

MOBILIZING FAT STORES TO BE USED AS ENERGY - Combining Final Cutz with a healthy diet and training regimen may support your energy levels and help you achieve your weight loss goals.

INTENSE CLARITY AND FOCUS - Final Cutz has been designed to support the fat burning process while assisting with your focus, concentration and overall sense of clarity.

 
4.  Is Final Cutz suitable for vegans?

Yes, Final Cutz is suitable for vegans. It does not contain any animal products.
5. When do i need to take Final Cutz?

As a dietary supplement, adults take one serving (2 Capsules) in the morning on an empty stomach or as directed by a licensed physician. Do not exceed recommended dose within a 24 hour period. To avoid sleeplessness, do not take within 4 hours of bedtime.