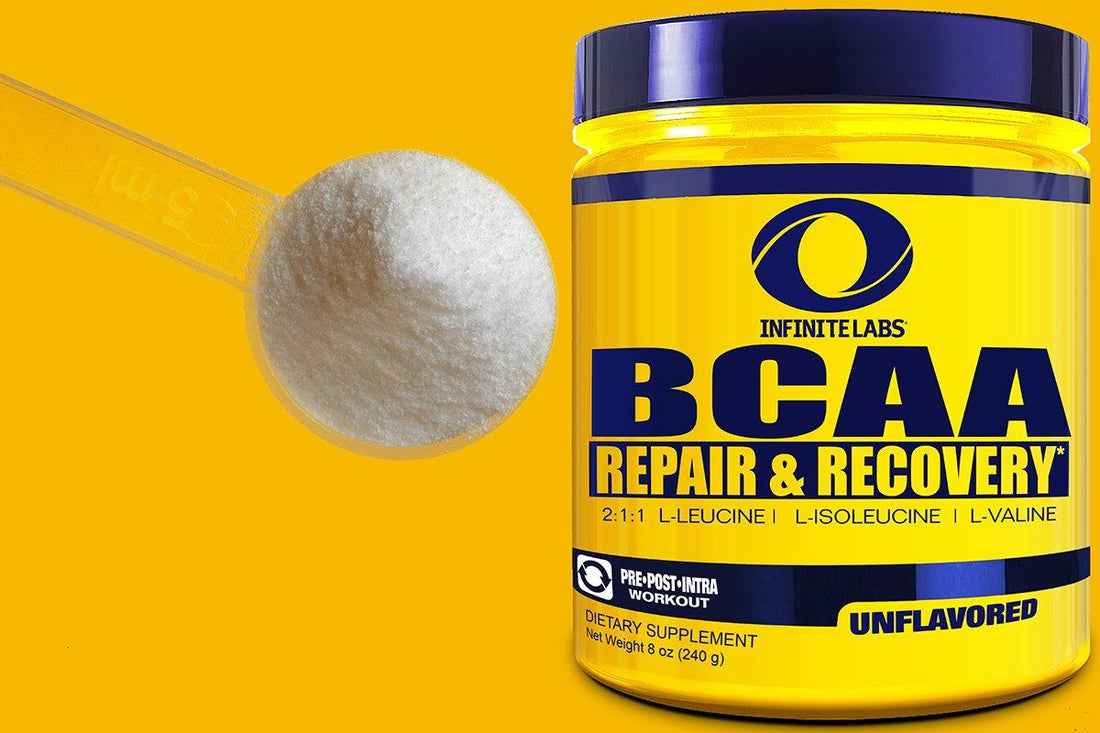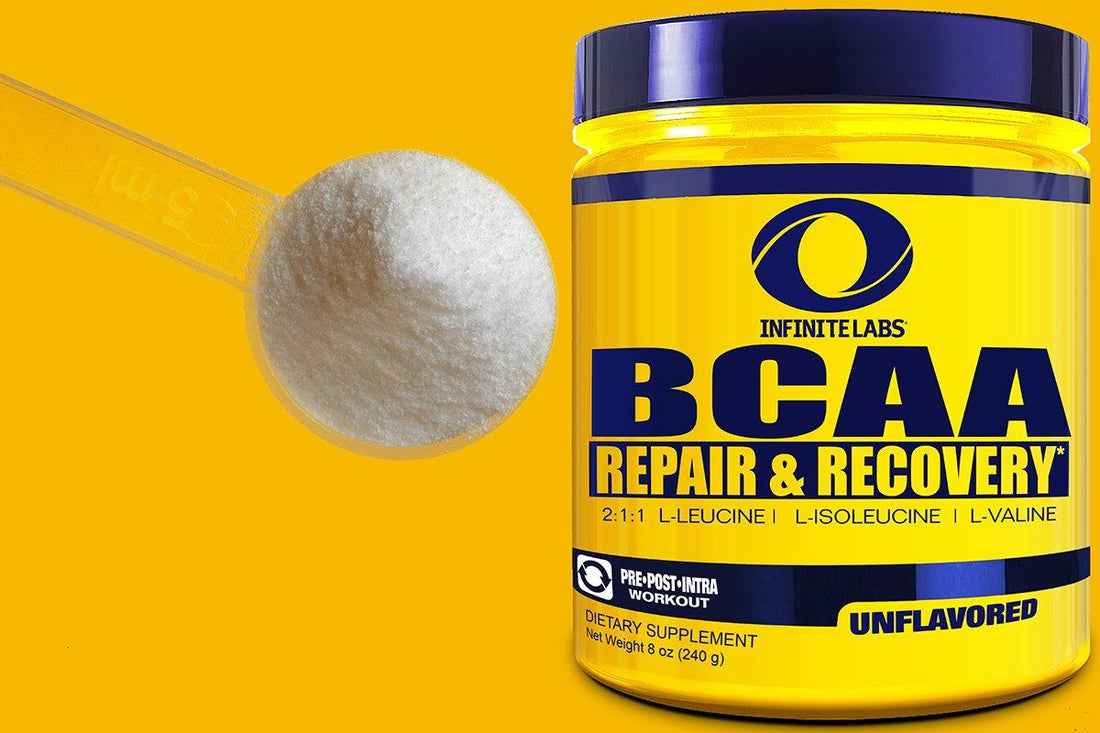 Infinite Labs BCAA Advantage
By: Robbie Durand
The Advantage of Unflavored
Most people ask, "Why would you want to use unflavored BCAA's?" Answer: People want new flavors on a regular basis.
In the past, one would buy grape or watermelon flavored BCAA powder and then be stuck for a month with that flavor. One of the reasons to use of the unflavored BCAA powder is that it can be mixed with anything!
Here's a few of the possibilities…
Mix Infinite Labs BCAA Powder with:
• Unsweetened Ice Tea
• Zero calorie flavored drink mix (i.e., Crystal Light or Stevia-sweetened flavor powders)
• Fresh Squeezed Orange Juice with Infinite Labs BCAA Powder
BCAA Jello Shots!
If you are looking for a desert to make, mix unflavored BCAA powder with Sugar-Free Jello to make anabolic Jello. You got a bowl of virtually carb-free and fat-free jelly, loaded with BCAA's
You will need:
1 scoop BCAAs
1 pack plain gelatin dessert mix
Prepare according to packaging directions, adding BCAA powder to the gelatin mix.
Great for Stacking with Your Favorite Pre-Workout Powder or Post-Workout Protein Shake
You can mix Infinite Lab's Unflavored BCAA powder with any pre-workout drink for an extra anabolic kick. Another use of unflavored BCAA powder is to add it to your favorite post-workout protein shake for increased muscle recovery.
BCAAs have been a topic of interest in the last few weeks in the medical journals, if your not taking a BCAA supplement, here are a few articles, you should read:
Beast Mode: Switch on Muscle Mass with BCAAs
Amino Acid Stack Attack
BCAAs and Glutamine Provide Added Benefit to Your Protein Powder
Up Your Muscle Mass with BCAAs
20 Grams of BCAAs Enhance Muscle Recuperation
Don't Wait Until After Exercise: Benefits of Pre and Intra BCAA Administration
For more information about unflavored BCAA